Welcome to the
Town of Binghamton, NY
A Beautiful Place To Live!
On behalf of the
Town of Binghamton and Town of Binghamton Town Board
I'd like to welcome you to our website! As you browse, I hope you find it to be informative, user-friendly, and convenient. We have a lot of information here, including the ability to sign up for minutes and agendas, the Town Talk newsletter, and many other useful documents. This website is intended to be a tool to help you obtain valuable information about our meetings and programs, and to provide you with access to important documents and forms that are now easily downloadable for your use. This is yet another reminder that the Town of Binghamton really is "A Great Place to Live!" Let us know what you think, and thanks for visiting!
 Elizabeth Rounds, Town Supervisor
DUE TO THE CORONA VIRUS PANDEMIC, ALL TOWN OFFICES ARE CLOSED TO THE PUBLIC AND WILL REMAIN CLOSED UNTIL FURTHER NOTICE. WATCH THIS WEBSITE FOR UPDATES.
All Town employees are now working from their homes, but we're all able to communicate with each other and with you.  If you need to get in touch with a specific employee, please call the Town Hall at (607) 772-0357, dial their extension number then leave a detailed voice-mail message including your phone number. Your call will be returned as quickly as possible. Normal business hours remain in effect as if the building was open. Please check for hours on specific Department pages.
TOWN OF BINGHAMTON TOWN HALL:  (607) 772-0357
TOWN HALL EXTENSIONS:
Becky Smith at the Information Desk (Tue., Wed, Thurs.) – Ext. 10
Town Supervisor, Elizabeth Rounds – Ext. 11
Building Inspector & Code Enforcement Officer – Ext. 12
Assessor's Office – Ext. 13
Community Center Coordinator – Ext. 14
Tax Information – (607) 778-2309
Town Court – Ext. 19
Bookkeeper – Ext. 21
Dog Control Officer – Ext. 22
Town Clerk's Office – Ext. 26
Highway/Water Sewer – (607) 669-4323 (Call 778-1911 for after-hour emergencies)
NOTE: Water/sewer payments can be dropped in the drop box, paid by mail, or paid on-line. 
SPECIAL ANNOUNCEMENT CONCERNING THE ONGOING SV SCHOOL LUNCH PROGRAM
TOWN BOARD MEETING SCHEDULE
Town Board Work Sessions: 
First Tuesday of each month at 5:30 p.m. at Town Hall
Town Board Meetings: 
Third Tuesday of each month at 7 p.m. at Town Hall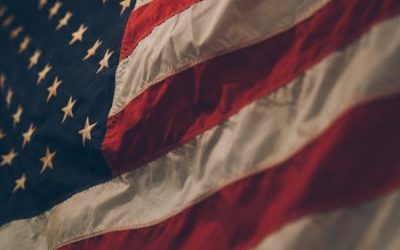 Posted on Tues., March 31, 2020 -   I'd like to take this time to remind everyone to practice what the health professionals are telling us:  safe distancing (at least 6' apart) and washing your hands for at least 20 seconds.  These practices are intended to keep us...
read more
Town of Binghamton
Departments
Looking for a specific department for the Town of Binghamton? Here you will find all of our departments and their contact information. Do you have a new dog you need licensed? Visit our Town Clerk page. Want to do some updates to your home? Our Building Codes page will have all the information you should need. Have questions about your water/sewer? You can find some of your answers on your water/sewer page.  If you can't find the information you are looking for on one of our department pages call us at (607) 772-0357 to see if we can help.
About Our Town
Town of Binghamton –
Minutes & Agendas
We have records of past Meetings for the Town Board, Planning Board and Youth Commissions for reference.
Officials
Wondering who your current Elected Officials are for the Town of Binghamton and beyond? Visit our officials page for a list of officials and their contact information.